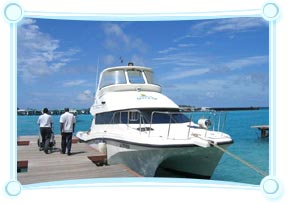 In this article, we will provide you with the Maldives transportation guide that will tell you about the various means & modes of transportation in Maldives.
Maldives local transport
Air Transport
The Maldives Island has its own national airline that flies on a regular basis and takes the passengers to the four airstrips in the outer atolls. For visiting the remote island resorts, there are helicopters and seaplanes.
Boats
The most popular local means of transport in Maldives is a water vessel powered by a diesel engine called 'Dhoni'. Dhoni is especially gaining momentum amongst the diving groups. For longer trips, there are large size boats called Vedis. These days, the tourist resort islands also provide their own boats for carrying their clients. The speedboats can also be hired for personal use.
Taxis
Taxis are also a common means of transport in Maldives.
Motorcycles
Available in Male, motorcycles can also be hired for exploring the scenic beauty of Maldives.