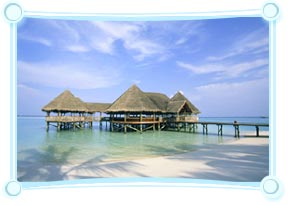 Maldives is an archipelago that comprises of nearly 26 atolls. The atoll lying in the northern end is Haa Alif and the southernmost atoll is Seenu. The smallest of all Maldive coral atolls, we have the Gnayivani Atoll. Gaafu Alif in Maldives is the largest atoll of the world. Read to know more about the atolls of Maldives.
When the talk is about Maldives, the first thing that strikes the mind is indeed the captivating coral atolls with white sandy beaches. These atolls rise as high as thousands of meters from the sea level. These coral atolls have paved way for attracting more and more marine life. Maldives is considered to be one of the best diving destinations, owing to the extensive marine life out here.
Each atoll of Maldives is taken care of by an independent Atoll Chief (Atholhu Veriyaa), who is appointed by the President of Maldivian Government. The administration of atolls is carried out as per the instructions of the Ministry of Atoll Administration.
When there is total absence of volcanic mass underneath the sea, it leads to the formation of coral atolls, as it happened in the case of Maldives. Earlier, Maldives used to fall in the range of volcanic eruptions, then slowly and gradually, as the activity of volcanoes began to diminish, they started sinking, thus giving rise to the formation of beautiful atolls.
Atolls in Maldives