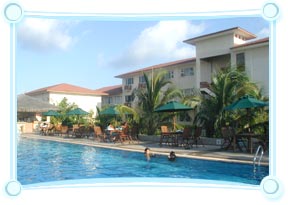 When it comes to accommodations in Maldives, this beautiful island offers a number of choices to choose from. There is a plethora of hotels and resorts that provide class ambience. As far as the hotels are concerned, depending upon your budget, you can choose to stay in a 5 star luxury hotel, a 3 star tourist hotel or a budget hotel.
If you find it cumbersome to cope with delayed flights and early departures, then you can check out some airport hotels that seem to meet your requirement. If you want an accommodation in the heart of the splendid Maldives, there are a number of city center hotels available. Read on to know more about Maldives accommodation.
There is a huge reservoir of resorts in Maldives, varying from extravagantly lavish to reasonably simple. Well equipped, these resorts provide the best of amenities, consisting of fully air-conditioned rooms with mini bar, desalination plants to make provision for clean water, sports and other recreation activities etc.
For people with less budget, there are fairly good guesthouses that provide decent amenities. Apart from the hotels and resorts, there are also other places to stay in Maldives. Well, this option is specially meant for those people, who wish to fully explore the countryside and visit areas surrounding this island. Well, we are talking about the liveaboards, as in the boats that completely cater to the needs of people. They are more commonly known as safari boats.