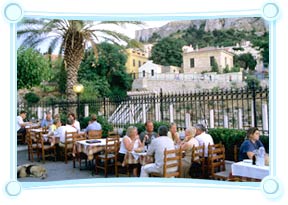 The splendid Male Island is a paradise for food lovers. There are plenty of places to eat in Male, Maldives. The place offers such a wide variety of foods that you'll keep thinking for a while as to what to eat and what not to eat. Talking about what to eat in Male, the island gives you multiple options for eating out, which ranges from Western and European style to Asian including the finger licking Chinese food.
The restaurants out here in Male are pretty clean and provide a decent ambience. For people who are looking out for a reasonably good but less expensive place to eat, there are innumerable teashops available. They serve as the best place for tea time snacking. In every nook and corner, you can find teashops. But, there is one drawback of these small roadside restaurants that they are only for men. For women, we have myriad cafes, which are a little expensive than teashops, but they certainly maintain a standard.
Restaurants in Male
Athamaa Palace
They are specialized in providing the yummy Indian style chicken Biryani that is served with gravy.
Departure Restaurant (Airport)
They offer different kinds of cuisines like Italian, Asian, continental & seafood.
Farivalhu Restaurant (Central Hotel)
It basically offers International and Asian dishes
Haruge Café
The restaurant is specialized in providing good quality Island food. Also is available the option of ordering fresh salads & fresh juices.
Initmate
Island Foods
Kings Corner
It specializes in Indian, Chinese, and Continental cuisines.
Other Male Restaurants Include
Mariyaad Restaurant (Airport)
Nanhai Chinese Restaurant
Park View Restaurant
Kenducky
Manik's Restaurant
Quench