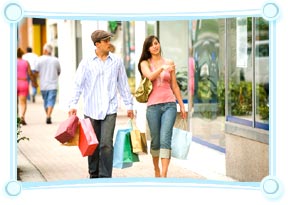 Shopping in Male will make you go crazy, as the gorgeous Island has such an amazing variety to offer. You'll be virtually left pondering as to what to buy and what not to buy. Shopping in Male will certainly turn out to be a real delightful experience. Talking about where to shop in Male, there is no dearth of shopping places in Male, Maldives.
For small handicraft items, you can go about scouting in the local market, which is located just a few miles away from the Male Fish Market. There are a number of stalls that display the local produce gathered from the different atolls of Maldives. It is just the apt place for buying local vegetables, fruits and jams, pickles, homemade sweets and packs of sweetmeat etc. Read on to know more about what to buy in Male.
There is another market called Majeedhee Magu, which lies on the main road. Here, you can find almost all kinds of shopping items that you can think of such as garments, perfumes, cosmetics, purses, handbags and electronic gadgets etc. Most of the shops are open till 11 pm in the night. If you are looking out for some souvenirs that you can gift to your friends and relatives, then the best place to shop is Chaandanee Magu in Male, which was earlier known by the name Singapore bazaar.