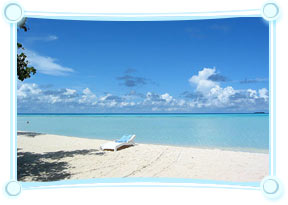 When the talk is about Maldives, the first thing that strikes the mind is undoubtedly the beautiful beaches in Maldives. Located on the equator towards the south of Sri Lanka, Maldives is blessed with beaches rich in coconuts and tropical fruits. It is owing to the Maldives beaches that the country is considered to be one of the hottest tourist destinations of the world.
The beaches of Maldives give you an opportunity to savor the beauty of nature and rejuvenate yourself. The whole atmosphere on the beaches is very tranquil and peaceful. You can stay at any of the resort islands and enjoy the charm of beaches. Adventurous people can indulge in water sports like wind surfing, parasailing, diving and snorkeling.
Out of all the beaches of Maldives, the most stunning beach is Nalaguraidhoo in the South Ari Atoll. The beaches of Maldives are worth capturing in camera. As you walk along the shores, cool breeze will pamper you. If you want to bask, then simply lie down on the soft sand bordering the beaches. The serenity of the beaches situated in Banyan Tree Island, Nika and Cocoa Island will make you fall in love with them.