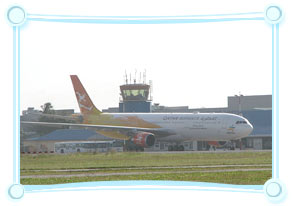 If you are planning to travel to Maldives, you don't need to worry at all, as Maldives is well connected with the rest part of the world by airways and waterways. And this is what makes reaching Maldives absolutely easy and comfortable. Read further to know on how to reach Maldives…
How to Reach Maldives by Air
There are a number of international flights that carry the passengers to and from Maldives. The main international airport is situated at Male, the capital city of Maldives. Apart from the typical international flights, also are available the services of various airlines that operate on a regular basis and fly from Dubai, Colombo, Kuala Lumpur and Thiruvananthapuram to Maldives.
How to Reach Maldives by Sea
For countries like India and Sri Lanka, there is another means of transport to reach Maldives. Infact, Maldives is very well connected with waterways. There is an adequate provision of ships to carry the passengers to the beautiful islands of Maldives.