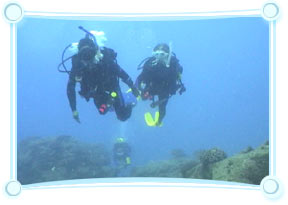 Maldives is one of the hottest destinations that provide the tourists with a number of activities to indulge in. Well, there are a plenty of things to do in Maldives. The place is well known for its beautiful resort islands and the white sandy beaches, so there can be no better idea than to go about surfing to explore this marvelous place. Read on to find out as to how to enjoy in Maldives.
There are a lot of options for enjoyment in Maldives. So no one is left pondering as to what to do in Maldives. There are many different activities that one can do over here. There are a lot of adventure sports options to choose from like scuba diving, snorkeling, fishing, para sailing, windsurfing and cruising. Even the not so adventurous ones will be tempted to try out these sports.
Maldives Cruising
Cruising in Maldives is one of the most favorite pastime activities. Different kinds of boats are used for this purpose. To name a few, we have the speedboats, sailing boats and banana boats. Cruising is the most enjoyable activity that gives you an opportunity to savor the beauty of nature.
Fishing in Maldives
Fishing in Maldives is not just a favorite pastime activity, but also the lifeline of Maldivians. Fishing is one of the main commercial activities that take place here. Morning fishing is usually referred to as big game fishing, which is carried out by the fishermen for earning their livelihood. Read on to know more about Maldives fishing.
Parasailing in Maldives
When it comes to adventurous sports, the first thing that strikes the mind is parasailing in Maldives. There are myriad hotel resorts in Maldives that offer parasailing to their clients. Parasailing gives you a fabulous opportunity to explore the Maldives archipelago. Read to know more about the parasailing sport in Maldives.
Snorkeling in Maldives
Snorkeling in Maldives is increasingly gaining momentum, as it gives an opportunity to even those people, who cannot dive or do not feel enthusiastic about trying diving, to enjoy the wonderful underwater life by simply wearing a mask and fins. Read on to know more about snorkeling sport in Maldives.
Surfing in Maldives
Surfing in Maldives has been increasingly gaining popularity. There are various surf travel operators who organize the surfing safaris to the outer atolls. If you go about pursuing surfing sport in Maldives, you will have an ultimate experience of visiting the tropical island paradise. The ideal time for surfing is from March to November, when the wind conditions are just apt.